In a previous post, we looked at the potential future of energy, environmental, and sustainability under a Trump presidency. In our discussion, we highlighted Trump's potential impact on the Paris Agreement, the EPA, and major regulations like the Clean Power Plan, and had a recurring conclusion — the environment will likely take a back seat to coal and natural gas jobs.
Our analysis was very America-focused, but Trump's impact on sustainability will likely be global. With this in mind, we want to expand our scope and answer the following question: How will Trump drive sustainable business in China?
Over the past week, news outlets have featured stories about China and Trump — focusing mostly on the Paris Agreements. Most argued the same point. If the U.S. government no longer prioritizes carbon emissions and withdraws from the Agreements, China's government can take the lead.
Few articles, in contrast, have addressed China's private sector. How will it adjust to the President-Elect? With a 2030 carbon emissions pledge and an embrace of clean tech, China could become the center for sustainable business.
In this second installment of Trump, China, and the future of global energy policy, we will shift to the private sector. China's investment climate and its position as a center for sustainable business will likely benefit from Trump in three ways:
Leadership of international climate pacts
Increased investment in China's cleantech
Long-term movement of foreign direct investment (FDI) and R&D away from the U.S.
But before addressing these three areas, it is important to first understand China's context. Why are carbon emissions a greater priority in China, and why does a Trump administration not prioritize cleantech investment?
The Context of China and the U.S.
Trump's Election: Coal and Manufacturing
As mentioned in our previous blog post, the U.S. 2016 election was all about "left-behind" states – Michigan, Pennsylvania, Wisconsin, and Ohio. In many of these states, electorates felt abandoned by a changing economy and recognized a shift from manufacturing, mining, and coal-powered plants. During the election, voters from these states came out in record numbers, and even Democratic safe havens like Wisconsin and Michigan voted with their wallet.
Trump's recurring stump speech in each of these states involved three messages:
Restore mining and coal jobs,
Cut EPA regulations that limit these sectors, and
Make deals with companies like United Tech. Corp. to keep manufacturing jobs in the U.S.
Given these election promises and Trump's vision for the EPA, he will most likely prioritize coal, oil, natural gas, and manufacturing during his administration.
Trump will need to maintain support in these battleground states and strengthen midterm election prospects; to accomplish this, Trump will likely limit environmental regulation and divert cleantech and energy investment to restore fossil fuel jobs.
China: A Tangible Issue
In contrast to President-Elect Trump, Xi Jinping prioritizes environmental issues and clean tech. As the world's largest carbon emitter, his country perhaps has the most at stake.
In terms of tangible externalities, air pollution was responsible for over 1 million deaths in 2015, and 300 cities inhaled PM 2.5 levels far above WHO-recommended levels. Pollution has also had a negative impact on China's economy, reducing GDP by roughly 6.5% per year with factory closures, sick days, and a less productive workforce.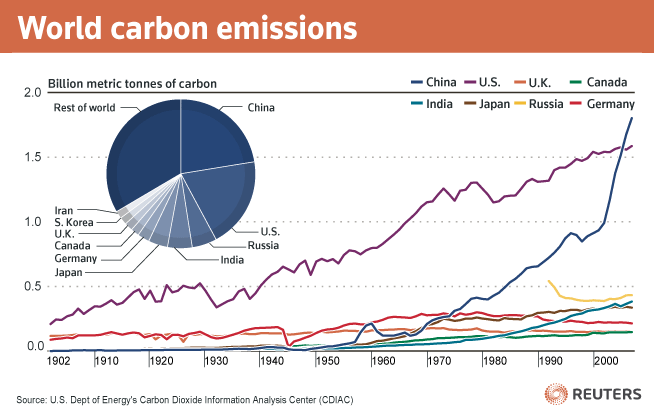 The Chinese government considers air quality and the environment key sources of legitimacy and has devoted public funding, five-year plans, and regulations of course correction. By 2030, China has pledged to peak carbon emissions and redirect funding from coal investments. And in order to reduce its carbon footprint, Chinese officials have chosen instead to promote cleaner energy like wind, solar, and hydroelectric power with high-level subsidies.
Every week, the Chinese government seems to release a new environmental commitment or regulation – gradually shifting consumer and business behavior. This week, it was transportation-focused with a new 10% tax on luxury car purchases to deter drivers from buying gas-guzzling, inefficient vehicles.
Having highlighted the U.S. and China's contextual differences in attitudes and policy towards environmental issues, let's take a look at how Trump's administration will benefit China in the realm of sustainable business.
Leadership of International Climate Pacts
With a clearer commitment to environmental issues, China will likely lead the world's environmental pacts.
During his campaign, Trump announced repeatedly that he will withdraw from the Paris Agreements and cut spending on climate change initiatives. He claims climate change has no scientific evidence and is merely a hoax "invented by and for the Chinese" to steal U.S. manufacturing jobs.
While the President-Elect must technically remain a signatory of the Agreements for the next four years, he can still apply negative pressure to Congress. With a Republican majority, Congress can refuse to ratify the agreement, as well as stymie national funding that could further COP22 objectives.
This provides an ideal window for Chinese leaders to not only assume control of the Agreements but also apply pressure to the U.S. and other countries that have joined the pact but failed to ratify or enforce it. China will position itself as forward-thinking and innovative – and make clear to the global audience of sustainable business that the center of environmental progress, innovation, and cleantech is not west, but east.
Increased Investment in CleanTech
Trump: No More Subsidies
In addition to leading the global climate change movement, China will likely leverage high subsidies for clean energy and tech.
Under President Obama, many U.S. states established independent energy targets. These clean energy plans, however, are likely to change under the new President-Elect.
The Obama administration created a strong regulatory and subsidy environment, with funding plans like the New Energy for America plan. With federal support and a strong EPA, states had an incentive to pursue clean tech. The Clean Power Plan ordered states to cut carbon emissions 32% by 2030, while the subsidy plan promised $150 billion in assistance to clean energy projects.
17 governors, most notably from Virginia, Michigan, Minnesota, and Pennsylvania, all signed green tech and energy commitments in response and created independent state plans.
Under President-Elect Trump, we get quite a different picture. Some states could maintain these environmental targets but have difficulty executing them. Without federal subsidies or regulations, states with strong lobbyists are likely to side with coal, fracking, and oil interests. Kentucky, for instance, lobbied aggressively for coal during the Obama administration; with a new president, the governor will once again face pressure to restore coal-powered plants and abandon carbon emissions cuts.
This trend could become a common one across energy-producing states. In sum, many might keep existing plans and targets in place but offer limited state funding to enforce these targets.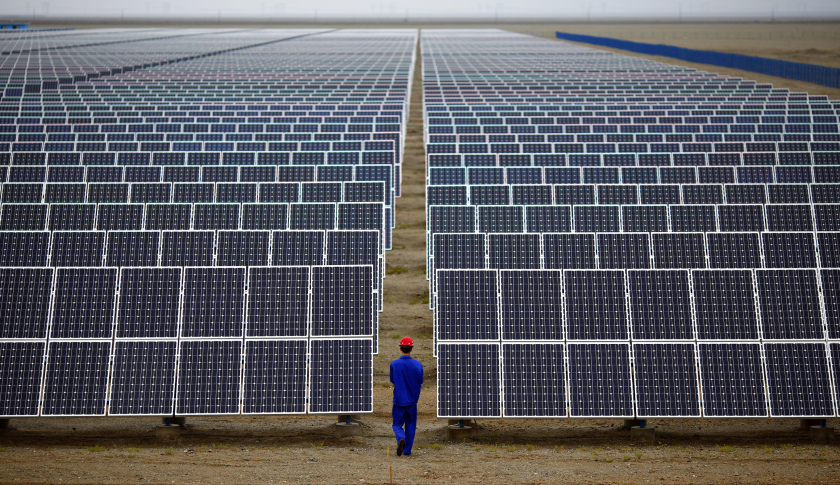 China: Clean Tech and Energy Funding
The Chinese government, on the other hand, provides consistent subsidies to cleantech and renewable energy.
Looking at clean energy, Chinese businesses have consistently outpaced the U.S. because of higher subsidies in clean tech. Since 2009, China's National Reform and Development Commission has devoted $439.2 billion to innovative cleantech projects, ranging from electric cars to green construction material – encouraging companies to think outside the box.
These companies include western giants like AT&T, HP, DuPont, and General Motors – all of which could shift their manufacturing to areas that subsidize clean energy and produce solar, wind, hydroelectric, and nuclear power more cheaply.
General Motors, for example, pledged a 100% renewable energy commitment by 2050. In particular, GM is focused on solar, wind, and other alternative energy sources, and looks toward expanded engagement in China.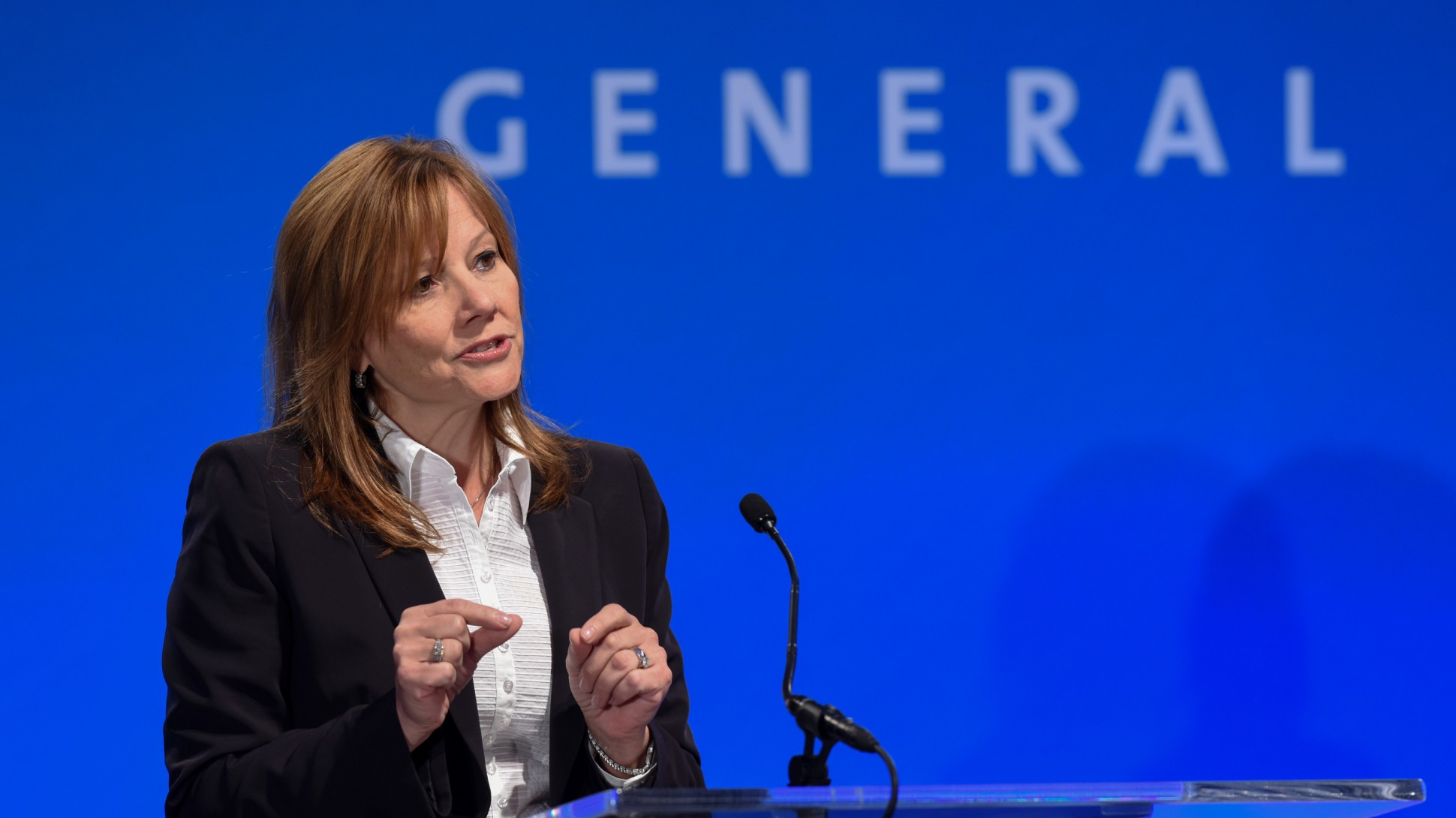 In addition to funding projects, the central government also provides high subsidies to renewable energy generators – with most money devoted to solar and wind. Solar panel companies receive 0.8 yuan per kilowatt of energy produced, one of the highest global solar subsidies.
This investment in innovation has helped Chinese companies take the lead, capitalize on green tech, and export their models abroad. Over the last two years, the UK and India have invited Chinese companies to assist with nuclear plant construction – trusting Chinese expertise, efficiency, and low production costs. Chinese sustainable firms have also developed wind farms in Ethiopia, South Africa, Pakistan, and Australia.
Chinese companies have benefited from growing demand for clean power. As the U.S. reduces subsidies and regulations, China will likely seize the strategic advantage.
Future Trends: FDI and R&D Withdrawal From U.S.
Investment in cleantech and energy is steadily increasing. Over the past fifteen years, renewable energy outpaced fossil fuels by $100 to $150 billion per year, raking in considerably more foreign investment. This gap will only grow over the next four years.
Most of this investment flows to a single country – China – because its production costs are exceptionally low for green tech and renewables. As companies shift to environmentally friendly tech, these investments will only continue and encourage more companies to develop outside the U.S.
China will become a center for research and development as international companies note lucrative subsidies and a forward-thinking business model. Investment in clean energy and tech could very well be a springboard for companies, motivating several to move R&D to China.
In this way, China will lead in not only clean energy but also sustainable technology like high-speed rail. China is gradually committing more money to tech projects, with innovation built into the most recent Five Year Plan. A whole section was, in fact, dedicated to the subject – "national scientific and technological innovation" – accompanied by a pledge to increase spending from $213.4 billion in 2015.
President-Elect Donald Trump, in contrast, has a very different plan for the next four years. Throughout his campaign, he promised to spend more on the following projects: fossil fuels, low-level manufacturing, and infrastructure (bridges and airports).
Bridges and airports will not drive innovation. Fossil fuels and coal-powered manufacturing will, likewise, not drive investment.
This lack of interest in innovation, tech, and green projects could have unintended consequences – and inspire the very exodus of American companies that Trumps wants to prevent.
Questions Going Forward
In 2015, Chinese officials admitted that they had misreported carbon emissions data and underestimated coal-burning figures by 17%. How can China convince international businesses that it is committed the Paris Agreements and carbon cuts?
How will U.S. states respond to this innovation challenge? Will they maintain cleantech and energy goals, or will they abandon them under a Trump administration?
---
This article was written by Alison Schonberg, Research Analyst at Collective Responsibility.